High Torque Subsea Pan & Tilt Unit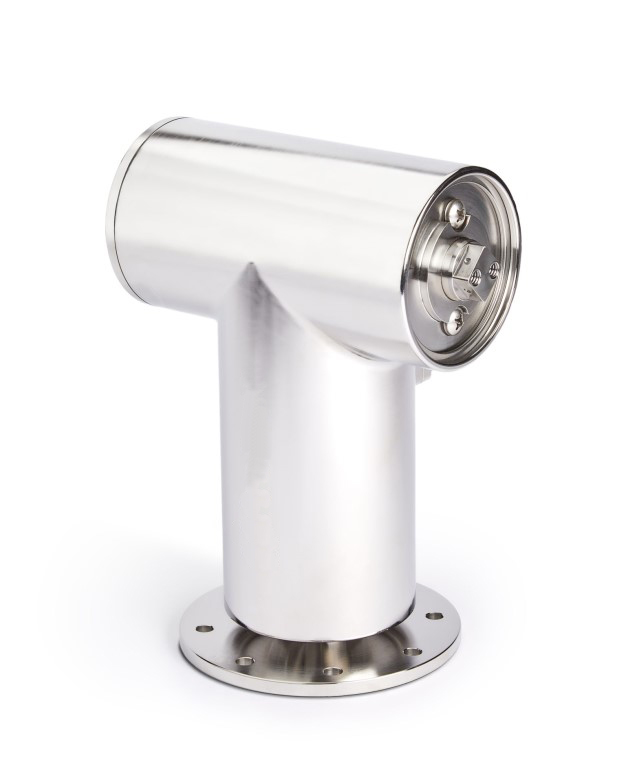 Specifications

Article number

SS109, S110, SS120

Housing material

SS109: Aluminum
SS110: Stainless steel 316L
SS120: Titanium

High Torque

14 ft. pounds / 19Nm (each axis)

Operating depth

0 - 6000 meter

Rotation speed

Up to 20° per second

Positional accuracy

0.1°

Scan range

360° both axis / 180° tilt axis with yoke
Download Productsheet
Increases the safety and efficiency of your operation
Operating depth up to 6 km
HIgh torque
No welds in SS109 - and SS110 housing (1 piece)
Corrosion resistant housing
The underwater pan and tilt assemblies SS109, SS110 and SS120 are designed in a modular configuration and use high quality precision ball bearings, low backlash gear drives and motors. The high output brushless, synchronous electric motors can operate reliably even after thousands of cycles. These units can operate at a depth of 3 km and are capable of generating impressive amounts of torque on each axis.
They can operate in any type of harsh environment due to its corrosion resistant, single piece design which prevents rusting and water ingestion. Communication is supported through RS232, RS422 and RS485 protocols. Users can choose from a range of input connectors.
You can contact us by calling +31 10 - 4500 500 or by leaving a message via our contactpage. We will reply within 24 hours.